How to Write in Third Person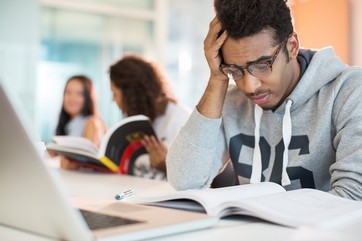 Usually in literature three persons are used to narrate a story: first, second and third person. First person is the most natural option because it reveals directly the thoughts and feelings of a given human being. It is widely used in autobiographies, in essays (literary and philosophical ones), and in some novels (i.e. Jane Eyre). To write in first person is recommended when you want to put stress on the emotions and thoughts of the given character. Second person, on the other hand, is used exclusively in letters, and it is never used alone. It is accompanied by writing in first or third person.
Thus we turn to the last form - writing in third person. In the course of time people have learned to discern their own personality from the external world, and then from their community (or surrounding group of people). The same is observed during the development of every human being- whereas a 4-year-old child speaks in first person, a 15-year-old teenager adds third person in order to tell about his/her sweetheart, for instance. Besides, to narrate in the name of another person suggests more objectivity. This also allows for critical understanding of the behavior and actions of the character in question.
How to write in third person – 5 key tips
TIP 1
Make sure you need to write in third person - this depends on the genre and on your main idea. Of course, some modern authors combine first with third person, but this may prove to be very confusing.
If you would like to write about yourself but you do not want the others to understand this, you can write in third person and add some fictitious events to the reality (in order to conceal that the main character is actually you). Short stories are the appropriate place for using this type of expressions, but not the only place. Some novels, which have several main characters, also use third person. This means more freedom for the author and more possibilities to present objective information (this is impossible when writing in first person).
TIP 2
Your approach to the character in question could be different. In one case you can present all the thoughts, feelings and actions of the character without any reflection or criticism. Then, you can merely describe them. The other approach is to be more critical i.e. to judge (indirectly) the actions of the character by using special phrases - you can describe his/her behavior as "immoral", etc.
TIP 3
You are allowed to render the thoughts of the character in question by quoting them. This is a very effective way to make the story more personal and to give it an emotional dimension. However, it is not advisable to use this method too often (still, this depends on the literary genre of your work).
TIP 4
You can switch between the name of the character and the pronoun ("she", "he").  This should be done for esthetical and logical reasons: to repeat the pronoun "he"/"she" could be confusing at some places in your work, especially when you describe the gathering of many people together.
TIP 5
If you want to present more information to the reader, you can use several characters and switch between them. An excellent example is Dostoyevsky's Brothers Karamazov where there are three main characters. This is the so-called third person omniscient (unlike third person limited).
As you see from all said in the present article, it is up to you whether to use first or third person. This depends also on the particular genre and your own conception. First person is easy to use but it does not allow too much freedom. Writing in third person always proves to be fruitful when done intelligently and rationally. Thus, if you do not know how to write in third person, it is advisable to learn more about it.
Place Order Now