How to Write an Informative Essay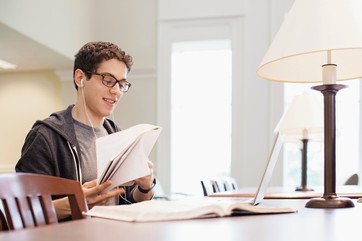 An informative essay contains useful and interesting information about a subject. It should be detailed, and the information for it carefully selected according to the topic. Informative essays are remarkable for their objectivity and impartiality. At the same time, it is not necessary to avoid using the first person throughout the text, as in this case we are dealing with an essay, and not with an academic analysis.
Informative essays are remarkable for their objectivity and impartiality.
Tweet This
Writing an informative essay – 5 essential tips
1. Define your informative essay topic
As with other types of essay, the topic of your informative essay should be as narrow as possible (but not extremely detailed, as it will distract the reader at all). So, be wise and look for a title which will attract the reader and will express the main idea of the essay at once. Analyze a particular problem in particular context (leave the abstract issues to the philosophers). Try to find such an informative essay topic which has not been examined well, or at least provokes plenty of questions today.
2. Avoid using special terminology
Your audience is interested in reading your informative paper, but does not want to check the meaning of every special term you employ. Thus, you should use simple words and phrases, or to define in short the terms and concepts you employ. The same is with the quotes - always explain the terms contained in them.
3. Research on your topic
An informative essay contains well-selected information. Hence, you should read a lot in order to know more about the particular topic and also about its interpretations (what other researchers have said). Choose the main points relevant to the topic. Since your informative paper should be concise and easy for reading, do not collect too much information.
Another advice here is to refer to reliable sources, not to the opinions of some forum users or to some distorted information (meaning, there are some web sites where it is written that something has happened, but without any reference to prove it). 
4. Impartiality
Several things can influence the style and the internal logic of your informative paper in a negative way. Amongst them are the following: emotional and pathetic way of expression, lack of clarity while defining your topic, personal prejudices, etc. When you are writing about facts, you should simply describe them, without using emotional phrases. It is very important also to refer to the aforementioned reliable sources, so adhere to an academic style of reference (MLA, APA, Chicago style, for instance).
5. Context of the problem
Although your topic has been defined according to the principle of clarity, you should still analyze the context of the particular event/person or issue examined in the informative paper. There are various factors and causes for an event or phenomenon, and it is better to refer to all of them, even in short. Be careful also with the facts and numbers: refer to them only when needed and where they are relevant to your topic or thesis. In all cases, a particular topic can be examined precisely only when it is analyzed against a definite background (historical, ideological, and so forth). 
Your informative essay will conclude with an additional assumption or hypothesis which can be pursued in another essay, or by another researcher. An exhaustive informative essay on a topic is impossible, so you should remember this fact while writing. Also, it is not necessary to have a thesis: you can merely describe the problem and to refer to some of its interpretations.
It is not necessary to have a thesis in an informative essay: you can merely describe the problem and refer to some of its interpretations
Tweet This
Place Order Now