How to Write a Scholarship Application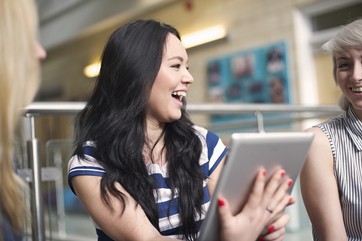 Scholarships are an important part of one's educational and professional development. In the days of Renaissance young and talented people could make advantage of the financial support they had from their mentors. Plenty of works of art and scientific discoveries due their existence to external subsidies. Today scholarships, awards and grants are even more important, because of all costs of living and studying that one has, whether this one is a high-school student, college student or a young researcher. For that reason you should know how to apply for a scholarship, since a successful application will help you grow in your professional career.
Furthermore, you should not think that your gift and skills alone could attract financial subsidy. You do not only need to demonstrate them permanently, but also to prove that you need financial help by presenting your plans for future projects and your career in general. In this sense, you need to learn how to convince the scholarship committee. Do not think that they will come to you - this happens very rarely. You need to find the scholarship appropriate for you and to apply for it. In the following paragraphs you will find some hints on how to write a scholarship application.
How to write a scholarship application – 5 key tips
Step 1: Search for scholarship programs
The first thing you have to do is to gather useful information from colleagues, classmates, counselors, teachers, from brochures and from the internet. Check their requirements carefully, including: amount of the financial subsidy, deadline, required documents for application, and so forth. Keep in mind that the higher is your level of study, the stricter the requirements will be. Scholarships for Master programs, for example, will require much more from you in comparison to scholarships for Bachelor programs.
Step 2: Define your goals and prospects
You should first define for yourself what your goals and plans are. Write a short outline with ideas for various academic, artistic or other activities (depending on your field of study). Focus your efforts on a specific profession and the field in which you will be active.
Step 3: Gather the necessary documents
You should start working on the scholarship application at least six months prior to the deadline. In most cases you need recommendation letters from teachers/instructors as well as additional certificates for achievements (including school grades, etc.). The recommendation letters should have some relevance to your own study and/or professional goals; hence, you should explain to the teacher/instructor recommending you that you want such and such a professional career.
The recommendation letters should have relevance to your own study and/or professional goals; hence, you should explain to the instructor recommending you that you want such and such a professional career.
Tweet This
Step 4:  Write the scholarship application letter
This scholarship application letter should include the following important elements:
name of the scholarship program or grant;
your desired field of study or of activity;
names of the persons who have recommended you (teachers, etc.)
your career goals - formulate them very precisely and clearly. You want to be a researcher, or a lecturer, or a laboratory worker, or a manager, and so forth. Here you need to connect the desired field of study with your career plans (explain why you have chosen this field of study specifically and not another one);
your important achievements - include extra-curricular activities as well as involvement in social and other projects; conferences and seminars; study abroad; etc.
Start your scholarship application letter with a short introduction: some important memory, or a philosophical sentence, or an insight. They should be related to your desired career or project. Then present your reasons and motives for application. Relate them to your achievements in the past; describe these achievements in short.
Be careful while defining your career plans and goals. You should not sound "too abstract." Besides, do not write anything which you could not prove when you have your interview with the scholarship committee. Know your strong sides and abilities, thus do not underestimate yourself.
Step 5: Revise your scholarship application letter and attach additional information
Revise your scholarship application letter carefully. Check for grammar, style and the internal logic of the paper. Address the letter properly (sometimes it is necessary to show exactly which scholarship you are applying for). Attach copies of certificates, awards, academic articles, etc.
Writing a scholarship application is not the easiest thing. You should not underestimate this task: prepare yourself well in advance and gather all the information you need about the opportunities for scholarships. Not every scholarship application could be successful, so do not fall in despair, go on searching for external subsidies and you will find the right scholarship for you!
Place Order Now