How to Write an Explanatory Essay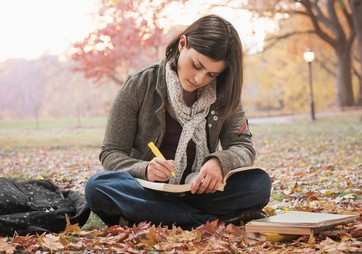 An essay is a literary genre which is usually associated with expressing one's own opinion on a definite topic. It is not by accident that the first essay (as it was called then) was actually written by a philosopher, M. de Montaigne in the 16th century, and it was intended as an "attempt" to reflect on a certain philosophical issue. Hence, essays are papers that high-school students or college students write in order to demonstrate their abilities to argue for a given thesis or point of view, or to show that they have enough skills to gather and process information.
Explanatory essays, however, rather expose a topic than argue for or against a certain standpoint. Such type of the essay, you have to know, attempts at explaining and presenting important information on the topic in question. It stands very near to the so-called informative and descriptive essays. The difference consists in the fact that the latter two types are concerned with description rather than with elucidation.
Thus, writing an explanatory essay requires an ability to examine a topic and to present it to the reader as correctly and impartially as possible. If you are not sure how to write an explanatory essay, check out these six helpful tips:
1. Find a popular topic
School explanatory essays turn around popular topics which are interesting for the audience. Thus, you can easily gather information and present various views on the subject. School life, social activities of the young people, internet communication, friendship - all of these topics can be examined in your paper. Of course, you should narrow down the topic in order to have more detailed information about it. The topic like "internet communication" is pretty abstract; you can change it to "internet communication in social media in the past five years".
2. Gather the necessary information
Here you should find important data regarding the topic: facts, statistical data, personal opinions, interviews, short quotes, etc. If you are writing about a person, you need more biographical data; if you writing about an event, you should refer to facts and interpretations of them. Remember: do not go into details unless the topic requires it from you.
3. Interpret the facts
You should interpret the facts, but without imposing your opinion on the reader's mind. You should put stress on the widely known facts without rejecting them or casting doubt on them. Hold onto the commonly accepted interpretations of the facts. However, you may present some facts which are not well-known, but are proved by reliable authorities.
4. Don't merely expose
You are not writing a report on the subject. Your explanatory essay should explain the process/event described in the essay: what was its cause, what were its effects, the circumstances, and so forth. For example, how our communication skills and activities have changed due to internet communication over the past five years? Here it's appropriate to refer to scientific theories, or interpretations of the process.
5. Let the reader think
Your conclusion should be an "open one" as to allow the reader to arrive at his/her own conclusions. The information given should lead to unambiguous conclusions. Even if you want to present various standpoints, you should find some agreement between them in order to elucidate the process in question.
6. You don't need a strong thesis
At the end, we recommend to clarify, but not to argue in favor or against a given view.  By presenting all important facts, circumstances, or conceptions concerning the topic, you will achieve impartiality and objective account of the process. A strong thesis is not required. Still, you can expose your own interpretation in a sentence or two, but without any attempt to impose your opinion on the readers. Be precise and pluralistic. 
Place Order Now