How to Write a ROTC Essay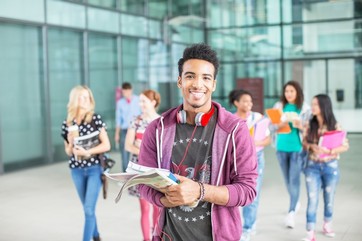 There's an important period in everyone's life when it is necessary to make a significant decision. Nowadays, the most remarkable thing which can provoke our thinking is choosing a profession. Although teachers, counselors, and most importantly, parents, try to guide you through this "jungle" of opportunities, the final decision should be taken by you and no one else. If you have been attracted by the perspective to have a military career, then The Reserve Officers' Training Corps (ROTC) scholarships will be necessary for your personal and professional growth. In order to be awarded such a scholarship, you need to pass a given procedure which also includes essay writing. It's not that this essay is quite different from all other personal statements that you have read on the internet. However, you have to be well-prepared for it and make sure not to apply one and the same universal formula to different subjects and admission procedures. Thus, the following tips will guide you on how to write a ROTC essay.
Gather information concerning the admission process
The process of writing a ROTC essay starts with planning your application. You need to know the following:
Programs you can apply for.
Documents you have to submit.
Deadline.
In all cases, it is recommended to start working on your admission procedure at least a year and a half prior to the deadline. This includes: improved school grades, more extracurricular activities, preparation for the essay and for the interview, etc.
Plan your ROTC essay
Make a short outline of your ROTC essay. Outlines are necessary since they help their author stay focused on one central topic, without distracting the author's attention. Outlines can also be elaborated gradually, and not at once. You can modify your plan as many times as you wish.
Start from your central point: a concept to be developed throughout the essay. It may be your main goal, or a dream, or an important event from your life. All the contents of the essay will revolve around this central point. Divide the army ROTC essay into several parts and write two or three sentences related to each of them. The process of writing an outline depends on you and may take up to one month.
Introduce your main idea
At the beginning of a ROTC essay you need to catch the committee's attention at once. Most applicants start by describing their character, family background, or school achievements. We suggest using another approach: to describe an important event which influenced your decision to become a military.
At the beginning of a ROTC essay you need to catch the committee's attention at once. A good way is to describe an important event which influenced your decision to become a military.
Tweet This
Define your goals
What kind of career do you pursue? Do you want to be a military, or an army doctor, or a researcher? As you see, the fact that one is enrolled at the ROTC program does not mean they will be sent immediately to the battlefield. There is a wide range of professions related to the military training. You need to define this at once in your essay.
Motivate your application
This is, perhaps, the most boring part, but it is inevitable. Why do you want to become a military? When have you decided to become a military? What kind of people around you know about your plan? Make sure to defend your position during an interview with an admission committee.
Personal traits and achievements
Personal traits are usually manifested in one's achievements. Here you need to list the ones which, in your opinion, are related to a military career. The most important ones are: leadership skills, teamwork, composure, physical skills and abilities. Other welcomed skills include logical, technical, knowledge of foreign languages, research skills, and others.
Remember: your achievements must be proved by attaching certificates, awards, etc. to your application.
Once finished with your ROTC essay, revise it and make sure the grammar and style are fluent. Any misspellings are not welcome. Ask a teacher to check the grammar, style and the internal logic of the paper. Then you will be ready to submit it.
There is no such thing as a perfect essay, therefore don't worry too much about it. Don't try to pretend to be another person than the one you really are. Be yourself and let the commission see it!
Do you need help with writing a ROTC essay? 
Place Order Now