How to Write a 500 Word Essay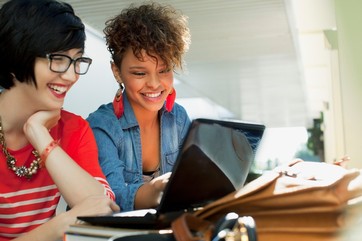 School essays demonstrate students' abilities and skills expressing their personal opinion on a certain topic in an argumentative way. This opinion, at any rate, should be well-informed, i.e. to be based upon available information in the given field. Some essays require more analysis; other could be written with more pathetics (emotionally); third type of essays is mere descriptions or expositions of facts or experiences. As you can see here, the genre called essay is very diverse, so it includes plenty of types of essays.
The paper you should write is restricted in length. Five hundred is the number of words your text should contain. Perhaps you wonder why this essay should consist of five hundred, and not of seven hundred words, for instance? As a matter of fact, classical essays are much longer - ten pages, fifteen pages, and even more. But this current kind of essay shows your skills to present information in a concise way as well as formulate your own opinion in short. Hence, writing a 500 word essay seems to be a difficult task because it is not that easy to expose your ideas in five hundred words (less than two pages).
How to write a 500 word essay – 8 basis tips
1. Choose the right topic
You should pick the topic which seems interesting for you, but also such which is familiar to you. The other thing related to the topic is to interpret it in the proper way. You must be sure that you have comprehended your task and the topic itself; if not, you should ask your instructor for details.
2. Gather some information
You should be able to gather facts, statistics, opinions, theories, etc. Do not go too far: your essay cannot include more than two short quotations; and if you want to refer to scientific theories, you need to quote a lot. Thus, this is not the right place to do so. You have to put stress rather on the point of view than on the theories available.
3. Formulate your thesis
Think of you thesis or this may be your opinion but based upon what you have read by now. The thesis must show your neutrality, i.e. formulated in objective terms. The thesis could read as follows: "Poverty is caused not only by economic factors, but also by the lack of proper education." This example is very simple, but you need to follow such a style of expression.
4. Refer to its counter-thesis
This is not an inevitable part of your essay, but it will make your thesis more impressive. It is always good to show that you have read a lot on the topic, and you are able to show respect for your opponent/s.
5. Bring one argument in favor of your thesis
At the same time, it should repudiate the counter-thesis. You can refer to some statistics about the relation between poverty and lack of education, for example.
6. Quotes
It is absolutely not necessary to use quotations, but still you can quote a renowned researcher who has published plenty of books and articles on the topic.
Remember: do not quote encyclopedias or textbooks! Quote only academic books (monographs), academic articles or dissertations. You should also avoid newspaper articles and opinions exposed on Internet forums.
7. Conclude your essay by recapitulating your thesis and argument
Do not repeat them word for word, but rather you have to formulate them again (but in shorter form).
8. Attach a short list of the literature used by you
Four or five titles which are related to the issue, and have been read by you will do. Format the bibliography according to the academic standards (ask your instructor for details).
Having read the above tips, you know more about how to write a 500 word essay. Be confident in your skills - experience will teach you how to improve your writing!
Place Order Now