Dissertation Assistance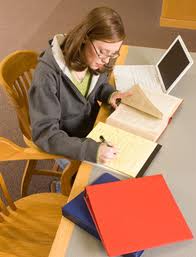 One of the most complex academic experiences for any student is dissertation writing. For a plethora of universities, developing a dissertation as a final project is a prerequisite in attaining a degree. Therefore, writing a quality dissertation is essential for a student's success. It not only bears a considerable weight towards your final grade, writing your dissertation is an experience that will extensively harness your knowledge base in your topic of interest. Writing a dissertation is a difficult process, usually regarded highly by many employers. The idea here is that, having successfully managed to plan and complete your dissertation, your writing and organizational skills are trustworthy. And so is your intelligence. In lieu with this, it is imperative that you adhere to your supervisor's instructions to the latter.
Need for Dissertation Assistance
In-depth research aside, analysis and top-notch quality work are expected of any dissertation. With the pivotal role it plays in your future employment, it is only natural that you write and submit a high quality dissertation, encompassing original research. This is unavoidable, and failure to do so not only jeopardizes your academic degree, but potentially your future job prospects. Concentration and time are of the essence to achieve this. A number of factors may turn out to be impediments in this endeavor. You may end up feeling depressed and powerless. At this juncture, seeking out professional dissertation assistance service is your best bet for a favorable outcome.
Producing high quality dissertations is not a simple task, and doing so fruitfully necessitates dedication, patience, immaculate time management skills, along with proficient writing and research skills. Not everyone is as skilled, but that shouldn't be your undoing towards the achievement of your degree. Seeking out the help of professionals who are skilled and experienced in doing so has its advantages:
Professional service. No writing is sacrosanct, albeit the level of professionalism or depth of research. However, entrusting your dissertation to a professional who knows precisely what to do is a viable alternative. Topic selection is a vital aspect of dissertation writing. In laying out the groundwork for your dissertation, it determines whether your dissertation will be admirable, especially to your adviser. Dissertation writing assistance services facilitate this and more by linking you to a custom writer who is qualified enough to produce a befitting and well-researched dissertation for your liking.
 
On-Time Delivery. As important as writing your dissertation is, timely delivery is even more relevant. One of the aspects tested by your supervisor is your capability to adhere to and meet deadlines, albeit the strictness. Continually asking for extensions from your supervisor puts your research capabilities and time consciousness under scrutiny, if not doubt. Dissertation writing help, therefore, covers you on both aspects.
 
Contact with the writer. Interaction is a vital part of writing the dissertation. Should you require any adjustments or amendments to your dissertation, companies offering dissertation writing assistance act as a medium of communication between you and your writer. This interaction further saves time on amendments to your dissertation after completion. Revising an entire dissertation is a time-consuming venture. A chapter-to-chapter approach is a more efficient approach to revising your brief.
 
Custom, plagiarism-free work. An extensive academic significance, research validity and in-depth analysis are some of the expectations of a high-quality dissertation. Dissertation assistance companies procure the services of experienced writers, who have developed both the academic and professional skills to produce a top-quality, well-researched paper.
The most crucial component of your project is topic selection. Selecting and limiting a dissertation title on your own is not easy. Your success, both at an academic level and further in life, depends on your correctly selecting a suitable topic. A suitable topic should exude your research and writing capabilities. It has the following characteristics:
Appeal to your supervisor notwithstanding, your interest in it should be apparent.
Enough capacity for research is another characteristic of a good topic. Selecting a shallow topic might pass you off as lax, and lacking in decision-making skills.
A good research topic should contribute both positively and constructively in your field of specialization.
This is not an easy undertaking for an average student as their lives depend on it. In such scenarios, procuring the services of a professional is a practical solution to their woes. On some dissertation writing assistance sites, topic consultation is free of charge, and once you choose an apposite topic, all you pay for is the actual writing.
Interest is key when it comes to effectively completing your dissertation. Conversely, you have to thoroughly understand the requirements of your essay. Writing a dissertation of optimum quality, in terms of depth of research, quality, and originality, is also a requisite for any dissertation writing. A dissertation also has a unique format and outline to adhere to, which you need to understand and convey with knowledge. Also, your work should be articulate, with good grammar and sentence structure. So what if you lack in one, or all of these sectors? Even worse, time is not on your side in terms of the submission deadline. There's no need for panic yet. A number of research writing agencies and firms offer dissertation writing help to students like you, acting as a last resolve in desperate times. In essence, you offload all your dissertation woes to these online dissertation assistance services and rest assured of quality, timely delivery of your dissertation. 
If you need help with writing your dissertation feel free to contact below. 
Place Order Now