Term Paper Writers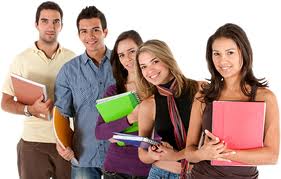 Do you have a term paper that is due? If you are looking for term paper writers to help you out, you need to look no further than solidessay.com. We are an established writing company that specializes in helping learners maximize their potential by offering coursework writing help, thus allowing you more study time. You do not have to spend the whole night up, trying to figure out a way to finish up your term paper when you can access help for the same.
Highly Experienced Writers
Solidessay.com has put up a team of well selected term papers writers who are available to serve you at any time of the day since they are sufficient enough to work in shifts. We always have writers on call so feel free to order at any time. Our writers have gone thorough training to ensure that they only produce quality term papers that help you get a perfect score. They are well qualified, with the least having an undergraduate degree. Their qualifications also vary in terms of the particular areas of study that they have pursued. The long time that they have worked with us has also helped them acquire enough experience that allows them to know exactly what the tutors want, so that the papers that they write are a definite win for every student.
Best Research
Once you order a term paper with solidessay.com you can rest assured that it will be written to perfection by writers who know what they are doing. We have enough resource areas where writers do their research on every paper that they have to handle. We like doing a conclusive job on every term paper topic so that we are sure that there are no loop holes, where you may end up losing a grade. That is why we have put up our own research center that is fully equipped with new book editions for every discipline, and a reliable Internet connection that facilitates further research. Every term papers writer will ensure that the final product that they deliver to you is as conclusive as can be.
100% Plagiarism Free Term Papers
We are a company that values originality and that is why we will never duplicate any term paper. Every term paper writer at our company is well aware of this and the order that you give us will not be treated any different. Once the writer is finished writing your paper, it is run through plagiarism detection software so as to ensure that it is an original piece of work, before it is sent to you. You will also be provided with a complete report on the same. If you are looking for quality, order with solidessay.com today!
Place Order Now