How to Write an Exemplification Essay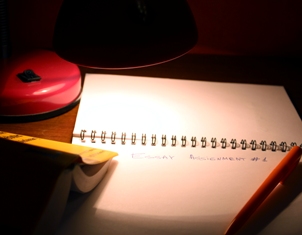 From the word example, an exemplification essay uses examples to elaborate or support a certain claim. It is a way of expressing a generalization supported with examples wherein you can use a collection of ideas in relevance to your subject. You will need examples to be able to explain, elaborate, and prove your point or argument. It can be brief, comprehensive, or both. By having enough details and using specific examples, you will have a good essay. For this to happen, follow the tips listed below on how to write an exemplification essay.
How To: Exemplification Essay Writing
Tip #1
Think of how your readers will feel about your subject or topic. And when you write an exemplification essay, you have to find, gather, and provide a lot of examples to support your generalization.
Tip #2
When you pick an example, make sure that it is relevant to your topic, otherwise your readers will be confused. Direct to the point. Though you have loads of examples, which are necessary, you should only choose the ones that are significant to what you are writing. In other words, include only the strongest examples.
Tip #3
Make a list of all your examples so that it will be easier for you to choose which ones you will describe in your essay. It is the same as making an outline to keep track of every detail.
Tip #4
Aside from facts, you can also use short stories and anecdotes, as examples in supporting your generalization, as long as they are of relevance to your topic. Be careful in choosing your examples and make sure that your readers can relate to it and make sure they will get your point.
Tip #5
Your examples should also be representative, which means they should reflect the majority and represent what is usually happening to most individuals.
Tip #6
For your readers to have a better understanding of what you are trying to exemplify, make sure that they will be able to follow your chain of ideas. To avoid confusion, do not include less common situations when providing examples.
Tip #7
You can also do a research on samples of exemplification essay so you will have a reference when doing your own essay. Take note on the subject or the topic, as well as the format in the samples you find. They will help you fully understand what an exemplification essay really is.
Writing an exemplification essay is more about using examples to defend or support an argument, or claim. Brief examples are commonly used in an essay, but using concise details will illustrate the ideas clearer. And make sure that your way of writing is unambiguous. Still having trouble? Go over the tips outlined above on how to write an exemplification essay. 
Place Order Now