How to Write an APUSH Essay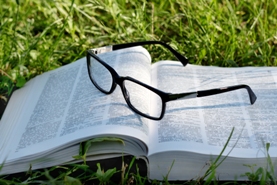 One of the most challenging and difficult high-school essays is the Advanced Placement U.S. History Exam Essay, commonly called as the APUSH essay. You cannot pass such an exam in general without preparation and comprehensive knowledge in the field of the U.S. History. You already know that the APUSH exam unifies various spheres such as culture, politics, diplomacy, society, religion, science and technologies. It should take at least one year to prepare for this exam. Proper preparation includes attending classes as often as possible, consultations with teachers, reading primary literature in the field, attending public discussions or participation in extracurricular activities. The following tips will give you a better understanding on how to write an APUSH essay or what to expect from it.
Writing an APUSH essay – essential tips
1. Be careful with sources
If you are to take the APUSH exam, you should not be afraid of learning more about history. Remember: TV shows and documentaries, as well as Wikipedia articles and forum discussions are not appropriate sources. They are relatively useful serving as an introduction to an interesting topic, but are not very professional in the sense that they rather try to catch the attention of the audience instead of presenting detailed information on the topic.
2. Format of the APUSH essay
The APUSH exam is divided into two main sections:
multiple choice questions, and
essay writing (consisting of 3 essays).
The APUSH exam is divided into two main sections: 1) multiple choice questions, and essay writing (consisting of 3 essays).
Tweet This
In the first essay you have to analyze particular documents in connection with a definite topic/question; the other two essays will be focused on a particular issue. Thus, the APUSH essays come last, so you will probably be a little exhausted or confused. You must manage your time wisely and very precisely since each of both APUSH essays should be written within 30 minutes (and you will have 15 minutes for planning).
3. APUSH Essay Topic
The topic question will be related to a particular process in particular time. Don't think it will only need a historical or economical analysis; actually, you have to analyze it from different points of view, according to your knowledge, of course. As one cannot know (and remember) everything, you probably have your own particular interests, haven't you?
Just remember: during preparation, focus on your weak points and try to improve them.
4. APUSH Essay Structure
In any case, your APUSH essay should be very short, consisting of five paragraphs, the first of which serving as an introduction, and the last one as a conclusion. The paragraphs have to be almost equal in length and importance.
5. Introduction of the APUSH essay
The first paragraph demonstrates your comprehension of the topic. Try to analyze the topic and then start writing your plan. Ask yourself the following questions:
What is the process/action that you have to analyze? 
When did it happen? 
Who took part in it? 
What are the causes and effects of this process? 
This will help you to grasp the essence of the problem. The first sentence should reflect it; the second one will reveal your thesis. The third one will show the context of your analysis (what method you are going to employ; which sides of the problem you will take into account, etc.).
5. Body paragraphs
Here you should write about facts, persons and processes. Write only about the most important facts; you don't have time for more. Besides, refer to people's names instead of using pronouns like "they" or words like "the majority", etc. We associate every process or event with specific people; write their names and explain their function. It is alaso recommended to show social, economical and political dimensions of the process, but only as regards of your thesis and topic. Thus, your analysis will be interdisciplinary, on the one hand, and relevant on the other.
6. Conclusion
Here you can simply summarize your analysis. We recommend you not to arrive at an "absolute" conclusion, but always leave some room for doubt or future research. Future discoveries can change our view on given historical processes and events.
Once again: be prepared!
Writing an APUSH essay proves to be difficult because of lack of time. For that reason, it is good to practice writing short essays. Thus, you will have a "sense of time" and will be able to write more for a shorter period of time. 
Do you need help with writing an APUSH essay? 
Place Order Now