How to Write a Time Capsule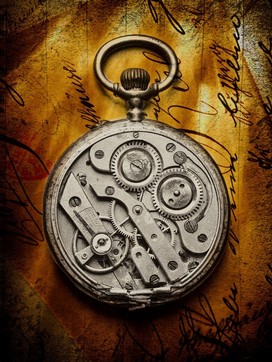 People like learning about history, about important events and personalities from the past. It is always interesting to read about the habits of people, their traditions, their language and worldview. How our predecessors lived, how they saw the world, what were their relations within their community - all these are the questions which provoke curiosity in every one of us. Historians rely on archives, material traces and archeological findings, but this is never enough.
In the 20th century it was pretty popular to make time capsules. They have their origin in the famous messages in a bottle (but not only), used by sailors. The principle is the same - one writes a message to people who are very far (in terms of space and time). Whereas sailors sent messages to other people to help the former, now people use time capsules as a means for communicating with the future generations. Time capsules tell about the traditions, habits of people, about the important events happened during their lifetime. They could be divided into two groups: (1) family time capsules (as a way to keep family traditions and genealogy), and (2) community time capsules (to tell about the founders of the community, or to give useful advice to the future generations).
In the present article there will find some useful tips regarding writing a time capsule, thus especially focused on your verbal message in written form.
How to write a time capsule – 6 tips
1. Make your time capsule
Whatever your time capsule is, you should do the same things: put various items inside (a newspaper, a book, clothes, photos, a letter, and so forth). It is important to be aware of what you want exactly to tell by making a time capsule. It is not possible to tell about one's lifetime events. Life extends beyond any storytelling, beyond any narrative. People usually tell about their personalities, traditions, language, etc. Thus, you need to direct your efforts to several important things which characterize your family or community.
The message you will put in your letter should be in accordance with the other items inside. The best possible way to do it is to explain each of them (function, context of using, etc.).
2. Use simple language
Languages develop very fast, thus you cannot be certain that people 50 years ago will speak and write in the same way as now. Some words and phrases merely disappear, thereby being replaced by others. Therefore, it is better to use simple words and phrases. Slang phrases will seem incomprehensible for the future generations.
3. First part: who are you?
The introduction of your letter should be focused on your personality, or the people who are making this time capsule together with you. Tell your name, age, occupation, interests, etc. Introduce your family, group, community, etc.
4. Second part: some characteristics
Tell more about your family, community, and so forth. You can put stress on the clothing, traditions, and people involved. You can add important dates, events, and personalities. Connect them with the photos attached. Explain the function of the items put in the capsule one by one. Why people use them? In what way do they use them?
5. Third part: predictions
This is the right place to try to figure out what the future will be. Tell the future generations how you imagine their world will be like.
6. Fourth part: message
This is the essence of your time capsule. Can you tell your message in one sentence only? Usually, it is motivation or encouraging the future generation to keep the tradition. You can also add a slogan (personal, of your family, of your community, etc.). The message is the concluding part of your letter as well.
As it can be seen, there are not so many people who know how to write a time capsule. Thus, we recommend to do it together with other people, because in this way the time capsule will comprise more ideas, items, messages; hence, it will be more useful.
Place Order Now