How to Write a Thesis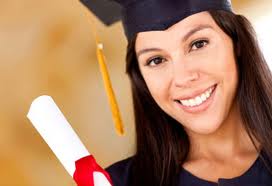 A thesis is a theory or an idea presented in a single statement yet, it should be discussed in a logical manner. It is considered as a specific claim that should be supported in the entire paper. Whether it's an essay or a dissertation, you will require a thesis statement in which your arguments will evolve. It can be a question you wish to answer in the paper, which can be expressed in a form of a statement. A strong thesis presents the topic, your opinion regarding the topic, and the reason behind your paper. So, how to write a thesis collaborating all the needed information in a single statement? The answer? Read below.
Writing a Thesis: Guidelines
A thesis should tell the readers how you will convey the importance of a particular topic under review or discussion.
 
It serves as a road map presenting your arguments, and gives readers the idea on what to expect in your paper.
 
To ensure that your thesis is strong, it should answer the "so what" question. Be specific. Put yourself in the shoes of your audience. If you react "So what?" after reading your thesis, then your thesis statement can be regarded as effective.
 
Aside from the "so what", your thesis should also answer the "how" and "why". Otherwise, your readers will get lost in the track.
 
Do not confuse your thesis with your topic. A topic is just the subject matter of your paper, but a thesis isn't only stating what your paper is all about. It is a claim which your readers can oppose to or disagree with.
 
For a thesis to be considered strong, it should be debatable. It means that someone who reads it should be able to rebut and argue with what you are claiming.
 
Your thesis should reflect your stand. In other words, it should state your position on a particular topic.
 
It shouldn't be simply an observation but an assertion instead. It should give readers the idea on what you intend to tackle as it is the main point of your paper. It should also explain how your arguments should be supported.
 
A thesis statement usually appears in the first part of the paper, particularly at the end of the introduction or at the last line of its first paragraph.
 
Make sure to link your thesis with the rest of your paper. It should be supported as your paper develops.
The structure of your arguments should build around a thesis statement. Without it, your paper will remain weak and will lack direction. In fact, it requires you to undergo a deep thinking process to come up with a good one. For your thesis to be considered strong, it should state the purpose of your paper. So, if you are not a strong thesis writer, follow the tips outlined above. 
Place Order Now