How to Write a Scholarship Essay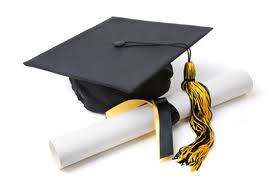 Getting ready for college can be a stressful time for every student whose dream is to have a better future. Aside from admission essay, another thing to pay attention to is to write a scholarship essay. Unless you are financially stable enough, writing a scholarship essay is something to consider when going to college. Everyone wants to win the heart of the selection committee, but the question is "How?" Everyone thinks that he deserves to be given the financial aid but doesn't know how to prove it. So to give you a clear picture on how to write a scholarship essay, consider the following tips.
Scholarship Essay Writing Guidelines
Different scholarship programs have different sets of topics or questions to test their applicants. When writing your own scholarship essay, picking a good topic is very important. Remember that their purpose is to know you. So, analyze how each topic or question should relate to you.
 
Even an ordinary topic can be extraordinary, depending on your approach. When it comes to writing a scholarhip essay, you should always show rather than just tell. When you write about something significant, describe how you feel about it. Appeal to the five senses of your audience.
 
Other scholarship programs give their applicants the privilege to choose their own topic. So if this is the case, consider writing about your extracurricular activities, major accomplishments, or a turning point in your life that you have overcome. Make sure to always link your topic to your future schooling.
 
When you write, always remain positive and be yourself. Although, their objective is to get an idea of who you are as well as your abilities, remain true to yourself. In other words, do not overdo your scholarship essay. You do not have to fake your characteristics just to please the board.
 
The selection committee has to read thousands of scholarship essays. So, to hook them in your essay, grab their interest from the very beginning. Avoid summarizing your whole essay in the introduction. If you do, they will no longer read the rest of the essay. You can raise a question to give them a reason to read on.
 
The body of your essay must link to the introduction. Pay attention to the transitions in between paragraphs. When you write the body paragraphs, appeal to the emotions of your readers so that they can relate.
 
The conclusion is very crucial. Since it is the last part, it is also your last chance to convince the selection committee.
When writing a scholarship essay, your goal is to persuade the selection committee that you are worthy enough to be granted with the scholarship. Yet, most students don't know how to start writing a scholarship essay. Knowing that you are competing against thousands of other applicants feels intimidating. But, to lighten the load, just follow the suggested tips on how to write a scholarship essay.
Place Order Now