How to Write a Proposal for a Research Paper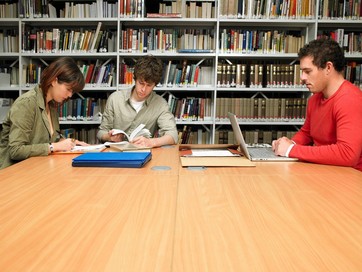 Every piece of research you need to write has to be approved by a given commission or institution in order your project to be funded. In contemporary world, without funds no researcher can carry out their project, whether in the United States or abroad. Thus, before starting to write a proposal for a research project, you must pass the stage of its evaluation, and eventually its approval. Writing a research paper proposal turns out to be a serious task for everyone who aspires towards scientific career.
How to write a proposal for a research paper – 10 key  tips to consider
1. Use of a research paper proposal
A research paper proposal can be used in various fields (Humanities, Natural sciences, Engineering sciences, etc.) and at various levels (high-school, college, and research institute). Usually, it is assigned as a task for undergraduate students, but it is also part of the mandatory tasks of every Master or PhD student. The very process of planning a Bachelor or a Master thesis is also similar to writing a research paper proposal, the main difference being that a real proposal comprises more aspects of the project (such as funding, place of research, etc.).
2. Definition of a research paper proposal
A research paper proposal is a set of proposed activities related to implementing a particular idea, or its examination. A proposal is written by a high-school student, college student, PhD student, or a researcher. College students pretty often get confused because they are convinced that a research paper proposal is similar to a research paper. This is very far from the truth! Your research paper proposal is nothing but an offer which you handle over to a given institution capable of funding (or helping you to carry out) your research. A research paper is the result of the research already conducted.
3. Start reflecting on your idea
The first necessary thing is to have an idea in mind. Think about how to develop it, how to make it sound more "academic." This could be a topic derived from your earlier work (in the high-school or during the undergraduate studies). You should not worry if the idea still seems too vague to be implemented - other ideas will come to your mind while doing your preliminary research on the topic. All you need to know in the beginning is the topic, the scope and the potential time for implementation of the project (a year, six months, etc.).
4. Find a funding institution
Every project needs some funding. You have to search for different opportunities to carry out your research, whether it is related to Natural sciences or Humanities. Do not forget that many opportunities are available in the United States as well as abroad.
There are plenty of web sites describing grant programs available in the United States, for example: 
http://www.nsf.gov/index.jsp
www.grants.gov
http://us.fulbrightonline.org (for research stays abroad)
Most universities also have their research grants programs. As regards of grant stays overseas, amongst the most important ones are the following: 
www.daad.de (Germany)
http://www.rcuk.ac.uk (UK)
https://www.jsps.go.jp/english/e-grants (Japan)
http://www.arc.gov.au (Australia)
Worldwide organizations offer research grants as well:
http://www.unesco.org/new/en/natural-sciences/about-us/how-we-work/international-science-programmes (UNESCO; for more programs you can search on the web site).
http://www.ohchr.org/EN/AboutUs/Pages/FundsAndGrants.aspx (United Nations' grants for NGOs)
First you need to know where you would like to carry out your research. Then find up to five funding institutions and make yourself acquainted with their requirements for application. Do not forget that the best option is to apply with the same project to all funding programs.
5. Do preliminary research on the topic
In order to prepare an excellent research paper proposal, you must be familiar with the recent developments and theories in the field. Hence, a preliminary research is needed to elaborate the most important sections of the proposal. For instance, the section "Context" should be elaborated in accordance with the most recent research on the topic. You also need to attach a list of books and articles which will be used for formulating the theoretical framework of the project. All these books have to be read by you (although you may read only some chapters of them). So, allocate some time for reading them, and then start writing your research paper proposal!
How to do this research? First, check some encyclopaedias which are written regarding your topic. There must be several titles related to it. Find these particulars books or articles, read them and check their bibliographies. Find other titles which seem important and are necessary for conducting your research.
During this process you must take notes of everything important found in the books (data, stats, theories, arguments, etc.). You do not need to read the whole books but rather only those parts related to your topic!
Another option is to talk to one of your professors and ask them to help you with finding the appropriate books.
6. Structure of a research paper proposal
The structure of a research paper proposal can be changed according to the level of the project and the requirements of the funding institution. However, there are several sections which are mandatory: 
-Title of the project (it should direct the reader's attention to the topic; topic and title sometimes can be different).
-Context and scope of the project (other research in the field; why this research is important; how it will contribute to the particular field of study).
-Theoretical framework (goals, thesis, arguments, expected results, etc.).
-Methods for doing the research (depending on the particular branch of science - observation, experiment, comparative analysis, etc.)
-Planned stages of the research (you can make a table including all the stages of research; e.g., preliminary, substantial stage, interpretation of the results, and application of the results).
-Supervisor and team conducting the research (if available).
-Budget (if not specified by the funding institution). 
-Follow-up (practical consequences from your research, applications of ideas, and academic publications).
-Bibliography (including the titles already read by you as well as the titles which need to be read during the project).
HOW TO WRITE A PROPOSAL FOR A RESERCH PAPER SAMPLE
-Title of the project 
The identity of the Vietnamese immigrants in the town X.
-Context and scope of the project
The problem of hybrid identity has become more and more popular with the waves of immigration to the United States, Canada and Western Europe during the last two decades. Hybrid identity is defined as belonging to the local community and to one's native community at the same time. This project will aim at gaining new knowledge about the identity of the Vietnamese immigrants in the town X, by conducting research locally. After the research is finished, some measures for stronger integration into the local community will be proposed.
-Theoretical framework (goals, hypothesis, target group, expected results).
Goal: to examine the cultural awareness and the feeling of belonging of the Vietnamese immigrants in the town X.
Hypothesis: There are two waves of immigration of Vietnamese people to the town X. The first wave consists of people loyal to their native traditions. The second one represents personalities with hybrid identity.
Expected results: gaining subtle knowledge about the immigrants' attitudes, needs, and interests.
-Methods for doing the research

Qualitative research, quantitative research, and narrative inquiry. 
-Planned stages of the research
Stage 1: preliminary research. Visiting the town to see the conditions of living of the Vietnamese there; reading literature on the subject of identity and Vietnamese immigrants to America.
Stage 2: quantitative research. Gathering data about immigrants' interests, occupation, and education. Defining the problems to be examined by conducting qualitative (in-depth) research.
Stage 3: Qualitative research; personal narratives.
Stage 4: Interpretation of the data gathered during the research. Proposing some measures for integration of the Vietnamese immigrants.
Do not forget to add information about when and where these stages will take place (e.g., Stage 1 will take place from 1 April to 1 May). 
-Supervisor and team conducting the research (if available)
A supervisor of the project will be Prof. Y, from University X. The project is individual so there will not be any other members of the research team.
-Budget
Here you need to calculate the expenses for all the materials and resources necessary for conducting the research (transportation, accommodation, buying a voice recorder, etc.).  Your calculations should be realistic and cover only what is important for doing the research.
-Follow-ups
Publication in the journal X. Presentation of the results during a special seminar dedicated to Vietnamese immigrants to the United States (place, date). A meeting with local career counsellors (regarding the employment of the Vietnamese immigrants).
-Bibliography
Add here the titles read by you as well as the ones which can introduce the grant commission to the topic.
7. Refining the research paper proposal
This is only a draft of your research paper proposal. The latter will endure several changes thanks to which you will be able to formulate your hypothesis and research methodology in an improved manner. The initial draft will serve only as a basis for writing the complete research paper proposal. Therefore, you need to have at least three or four months to write an excellent research proposal at college level. This still depends on the particular field of research: Social sciences and Humanities usually require less time for writing a proposal. Natural sciences, on the other hand, require from you a lot of experience (you should have conducted similar experiments before) and comprehensive, expert knowledge on the topic.
8. Language and style
There is no doubt that the language you employ must correspond to the level of your research project. Using simple language will disappoint every member of the grant commission and probably your proposal will not be read by them. You may be an excellent experimental researcher, but the lack of basic familiarity with the terminology used in your field of study will make your research paper proposal unreliable. In science it is important not only to do research, but also to know how to communicate the results of your research. So how will you do it without being familiar with the specific terminology?
9. Working language
If you are doing research abroad, although your language of research will perhaps be English, you can also add another language depending on the place of your research stay; i.e. Japan, Germany, France, Italy, and so forth. It is always good to have knowledge of the local language. This also means you should include books or articles in the bibliography written in the local language. It is not mandatory to prove your command of the latter (unless required by the funding institution). For example, short research stays in Germany could be conducted in English, without proving any command of German.
10. Submitting the research paper proposal
Every research paper proposal must be submitted by a particular date, and accompanied by additional documents required by the funding institution (oftentimes these are: Letter of recommendation, CV, list of publications). Make yourself sure you have fulfilled all the requirements and that you have sent the documents on time and to the correct address. You should also keep a copy of all your documents for yourself. 
You can see that a research paper proposal takes a lot of time and efforts, and that you need to plan all the steps of your research prior to writing the proposal. Do not worry of being rejected: you can improve your proposal, and some day it will be approved. You just need to keep going, to believe in your potential and capacities!
Place Order Now