How to Write a Grant Application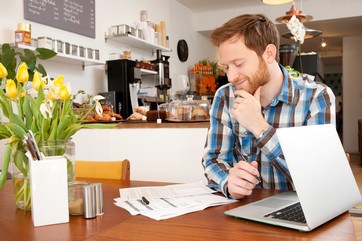 Writing a grant application is not one of the easiest things. People say that it is easier to implement the activities proposed in the application than to write the application itself. The problem is that many people prefer putting stress on practice and thus they dismiss the theoretical formulation of their activities.
Writing a grant application – 8 key tips
1. What is a grant application?
A grant application is any form of written proposal for subsidy requested by an individual or an organization (institution) for carrying out a project - whether in the field of science, youth activities, art, sport, etc.
It is important to note that there isn't any universal structure of grant application proposal. Every granting institution has its own structure and requirements, but in many cases it is up to the applicant to define what exactly to include in his/her proposal.
There isn't any universal structure of grant application proposal. Every granting institution has its own structure and requirements, but in many cases it is up to the applicant to define what exactly to include in the proposal.
Tweet This
The current guide will show you only some basic elements of the process of application writing in the academic field. You should always keep in mind that various fields require different forms of proposals - some with more details, some with less.
2. Search for the appropriate grant
First, you need to search for the grant which will suit your project. There are two main types of grants: for doing projects in your home country, and for carrying out projects abroad. Therefore, you must know where and when you want to do your project. According to this, you should search for actual and correct information.
Always take into consideration the fact that granting institutions have certain quota which cannot be exceeded; thus you need to be sure that you have a chance to get the grant. We do not want to make you resign from any grant application, but you must know that time is important, and when you write a grant proposal, it takes a lot of time and efforts.
3. Elaborate your idea
Now it is time to elaborate the main idea of the project. This should be a topic which you are well acquainted with, let's say that it is your bachelor thesis. However, it is recommended not to repeat the topic of your thesis. You must prove that the project you want to carry out will contribute to the particular sphere (science, art, etc.). Of course, you can propose to work on the same topic but then you risk being rejected.
Another important thing to know is the research question you want to answer to (whether your application addresses an academic problem). In case with art, sport, culture, etc. the central idea could be related to a given problem or difficulty which must be overcome; say, raising the awareness of gender inequality or something similar. At any rate, you must formulate your problem precisely to be able to solve it by doing the project.
4. Justify your project
Granting institutions do not give grants to everyone. You must prove that your project is important and significant. Besides the central idea of the project, you should also think about the place at which the project will be carried out. Let's say it is a university laboratory or a specific town, etc. You must prove that only this place will help you do your project properly.
Another thing: if you are applying for a grant abroad, you must prove that the project should be carried out in the particular country, say, Germany. You cannot do a project on the behavior of American middle class teenagers in Germany; you should pick up a topic related to Germany, otherwise you won't get the grant!
5. Follow appropriate grant application structure
The structure of the grant application which we advise you to observe is as follows:
- Context - here you need to elucidate the context of your project. Has anyone else done the same research (or project)? Who is the most renowned scholar who has researched the same problem?
- Research problem and questions - the research problem is the main focus of your research project, for example "What are the causes of the education gap between group A and group B?" The research questions should follow the research problem. They can be maximum three, because if they are more they will only distract you from your central idea. The research questions address details, whereas the research problem deals with an entity/process perceived more generally.
- Central thesis - the thesis should answer all the research questions. It should also be supported with arguments and evidences. In case your research is strictly experimental, you need to formulate a hypothesis only since it is not possible to know the final results of an experiment prior to doing the experiment itself.
The thesis could be something like "The causes of the education gap between group A and group B are mainly social and economic. Social causes include lack of social recognition as well as family circumstances. Economic causes include lack of opportunity for taking private lessons and the need for teenagers to get a job as early as possible."
- Methodology - this includes the methods you will use during the whole project - from beginning to end. Amongst them are: laboratory experiments, observations, surveys, analyses (which also can be divided into several types), work with archives, etc.
- Contribution - here you need to write how you will contribute to the field of the project. In what way can your research be used? Remember that you need to find real contribution which will have impact on the academic community to which you belong (a given university, region, country, worldwide). Be careful: it is not enough to say "This research is the first which…" but you must prove it! You can use statistics - for example, in the academic databases there aren't any results pointing exactly to this topic or problem.
- Expected results - this section should be filled only if you are doing experimental research. Although the experiment has not been performed yet, you should know what to expect from it. In such a way you can compare expected results with real results, thereby formulating a correct conclusion.
- Bibliography - you need to apply a list of titles referring directly to your problem. They can be between five and twenty, depending on the particular grant. Five titles are the minimum, and twenty are only a provisional number, but the Commission will not be able to check more than this number. For that reason we advise you to include references only to the most essential research (around ten titles).
6. Develop a timetable
Once your proposal is ready, you should develop a timetable of the activities. The timetable has to include dates (weeks/months), activities and venue of the activities.
For example:
1st and 2nd week of May - doing terrain research. Venue: village X.
3rd week of May - analyzing the results from the research.
4th week of May - personal interviews with representatives of the local community in the village X. Venue: village X.
A timetable is not a must, but it will help the Commission to understand your plan for the research activities better.
7. Find out about budget
This section is sometimes omitted since the applicant receives a fixed amount of money to cover his/her travel expenses, accommodation and research. However, if you need to write it, it is better to examine thoroughly the available information on the granting institution's web site. Usually, one has to fill out a budget form with fixed expenses.
8. Attach additional documents
Never forget to attach the required documents: CV or list of publications, Letters of recommendation, or other. Check if you have all of them and then submit your proposal. Remember to have a paper copy of any document you have submitted!
The current guide mainly deals with academic grants. For NGO grants you need to change some sections; for instance, instead of the main thesis, you have to expose your main goal and the means for achieving it as well as to add some information about the particular activities and impact of these activities. 
Place Order Now