How to Write a Comparative Analysis Essay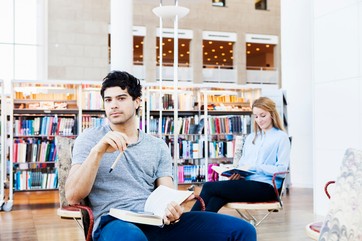 A comparison essay invariably includes two events, or facts, or phenomena, and so forth, which are compared to each other. The main goal of this type of essay is to show the mutual connections between both things, demonstrate their similarities and differences. Moreover, analysis is such a method which requires a "dissection", or putting stress on the details. Thus, in your comparative analysis essay you have to list and define a few main features of the given facts/events/phenomena. This essay should point to a certain conclusion, so it must have a thesis.
Writing a comparative analysis essay has its special characteristics. It should be clear that this type of essay is different from the contrast essay. The latter involves contrasting two things in order to show their differences.
How to write a comparative analysis essay – essential tips
Choose what to compare
Both things that you are to analyze should be comparable, which means, be of equal logical order. Hence, you cannot compare a laptop with an airplane, but rather a laptop with a book (as regards of the information that you can gain through both), or a laptop with the human brain (as regards of their abilities to process information). We advise you to pick up a couple of things which are easily recognizable as interconnected, or they can be easily compared to each other.
Compare important details
Choose three basic features of the entities you are analyzing, and compare them one by one. For instance, the memory of the laptop's CPU can be compared with the memory of human beings; the influence of the hardware of the laptop in question is comparable to the influence of human physiology over the brain processes, and so on.
Remember: don't just list the main features, but rather try to explain them. What is the function of memory in both cases? What are the similarities and differences between both types of memory? Define, describe and elucidate all main points!
Define your thesis
Your thesis should be clear and easy for justification. For example, it may contain an assertion that the brain deals with information better than a laptop's CPU. Thus, each of the points of comparison has to be related to this thesis, and not contradict it.
The thesis of your essay can be exposed in the introduction, after a short explanation notice on the context of your analysis. All the details you explore during carrying out the analysis should be directly related to the thesis. They function as arguments. Thus, you will demonstrate that the brain operates better with information, and that a CPU can never replace the brain, but it can be very useful and assist us in faster procession of information, as well as its preservation.
Refer to facts
This is not the type of essay which allows you to deal with hypotheses. On the contrary, only facts count. Gather information about scientific research on human brain processes, and expose it in connection with your arguments. Thus, the thesis will seem more reliable.
Now, after you have some clues on how to write a comparative analysis essay, you can start writing your outline and then the first draft. The essay should be comparatively short, but very substantial, i.e. to include a well-proved thesis and relevant arguments and examples. This is the key to the good essay.
Place Order Now