College Essay Writing. Help with College Essays.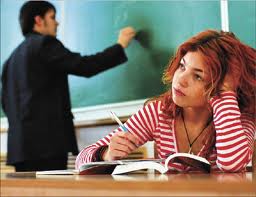 "There is a time and place for everything and it is called college" is a favorite saying among the hip parents that miss their old college days. But the part about time can be challenging. Unless you want to stay in college forever (not a bad idea, but who is going to pay for all that?) you are going to have to devote a great deal of your time studying, making tests and writing essays. If writing is not your favorite pastime or not your strongest asset, then we are here to help with college essays. We offer custom written college essays that are written from scratch and depending on your needs and demands. Take a look around on our site. We are there for you if you are in great need and a deadline coming up.
Why would you need help writing college essays?
This is a question that is often asked when it comes to using help to write essays. Not going into the ethical question of using help, college essays require a certain set of skills and a lot of time devoted to writing to be completed. If you are not a strong writer the time that is spent writing is quadrupled. When there are multiple deadlines or tests coming up and, for whatever the reason might be, you are not adequately prepared, often one task is given more priority than the other.
By accepting help with college essay, you can give all tasks the priority that they need, not what you can give them. Even if using one of our essays as an example text and not handing in the material, it can help you get a much better grade and save time writing your own essay while opting to do the right and ethical thing.
How easy is it to get college essay writing help?
In the past, it was all about knowing the right people and having a good list of contacts when you needed help with college essay. Nowadays there are many options to find help. Not all options are good though. If you use essays from a website that offers free access to their database of essays, there is a good chance you will end up with poor quality of work.
It is better to spend a little extra money by ordering one of our custom college essays that is written by professionals. This will ensure you that the author of the college essay has done sufficient research, has read the essay multiple times to detect any spelling, punctuation and grammar errors and confirmed the readability and the flow of the document they are sending you. In the end, this will save you a lot more time as you do not have to waste any time making revisions to the essay you downloaded or purchased. Because that is why you went to search in the first place, lack of time. If you search help writing college essays on our website, you will actually save time and a lot of headaches.
Place Order Now